Our department is dedicated to conducting research that promotes health equity for all individuals.
We recognize that disparities in healthcare and health outcomes exist, and we are committed to identifying and addressing the root causes of these disparities through rigorous scientific inquiry. Through collaborative partnerships with communities and other organizations, the Department of Population Health Sciences strives to promote health equity and improve the health of all individuals.
I am a health policy researcher and population health scientist. Motivated by personal and professional experiences with suicide and health inequity, much of my research focuses on the relationships between suicide and public policy and socioeconomic factors – especially suicide deaths involving firearms – in communities that are underserved and underrepresented in the academic literature.
I also teach and mentor students in health services research, focusing on access, quality, cost, and equity in healthcare delivery. I have advanced training in the policy and social sciences from Ohio State University and the RAND Corporation, as well as Counseling on Access to Lethal Means training from the Zero Suicide Institute. In my previous career, I managed mental health services at a Federally Qualified Health Center and one of the original Robert Wood Johnson Foundation-funded Health Care for the Homeless pilot projects. My prior experiences in healthcare management often provide context for the real-world implications of my research.
Who are your partners?
I am fortunate to work with incredibly talented, dedicated, and caring colleagues, students, and mentors in the Department of Population Health Sciences, Huntsman Mental Health Institute/Department of Psychiatry, and Vice President's Clinical & Translational (VPCAT) Research Scholars Program at the University of Utah. In addition to my University of Utah colleagues, I have the privilege of working with outstanding researchers and faculty from Ohio State University, the University of Washington, and Florida International University to investigate firearm suicide among women, Hispanics, and Latinos. I also have the privilege of serving as a Co-Investigator and Site Principal Investigator (PI) on a new and exciting multisite project funded through an R01 by the National Institute of Mental Health (NIMH) to investigate firearm suicide among military veterans using civilian electronic health record data. PIs at Duke University lead this project, which includes colleagues from the University of Utah, Wake Forest University, UNC-Chapel Hill, Intermountain Healthcare, and the VA Salt Lake City Healthcare System.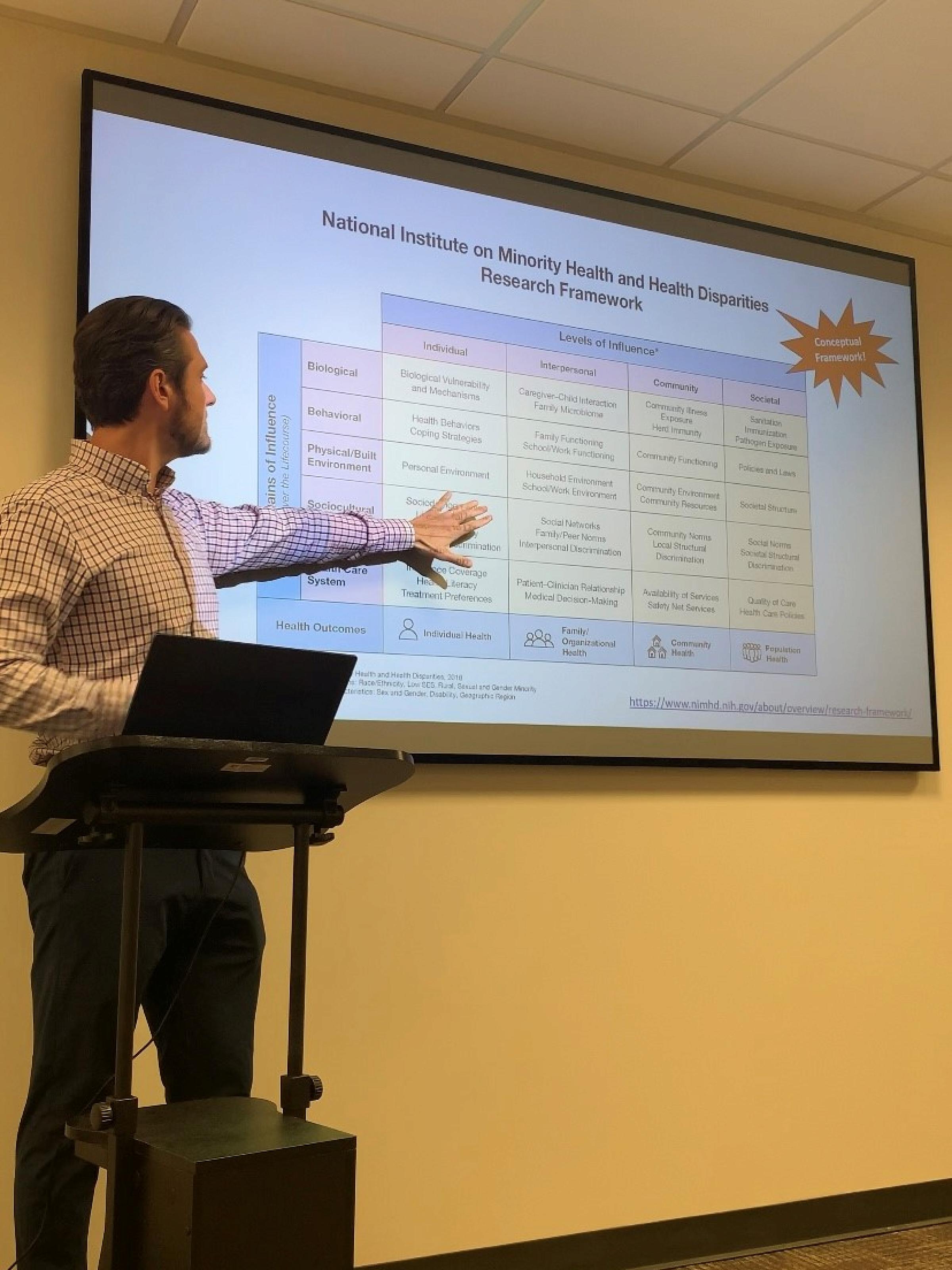 What is something you're proud of in your work?
Understanding suicide risk is complicated, and preventing suicide death is difficult. Suicide prevention is particularly challenging when firearms are involved, as firearms are the most common and lethal suicide method. For these reasons, I believe that firearm suicide research should be population-centered, and I take pride in working collaboratively to generate new insights on firearm suicide within populations that are often overlooked in the academic literature or public policy narratives.
A few specific examples of this come to mind from my recent work. First, on our project funded by the National Collaborative on Gun Violence Research, my Co-PI (Dr. Laura Prater at Ohio State University), colleagues from the University of Washington, and I were able to conduct one of the first studies leveraging the power of machine learning to generate new insights on the circumstances preceding firearm suicide death among women. Although suicide death is often exclusively thought of as a mental health issue, we found that interpersonal disputes and problems with intimate partners often precede female firearm suicide deaths. Second, working with Drs. Fernando Wilson (University of Utah) and Francisco Brenes (Florida International University), we estimated that significantly fewer Hispanic than non-Hispanic firearm suicide decedents undergo treatment for mental health or substance use disorders prior to death. And third, working with Dr. Wilson and Elise Bailey (Ph.D. student in the Department of Population Health Sciences), we found that interpersonal discrimination is associated with a greater likelihood of suicidal thoughts among Hispanic mental healthcare patients. These studies demonstrate the importance of being population-specific in suicide research, especially when trying to understand how social and cultural factors might influence suicide-related outcomes within different populations.
What is something you're excited about?
I also believe that effective and equitable firearm suicide interventions should be population-centered and informed by lived experiences. To that end, I am excited to be making connections with community organizations in Utah to listen and learn about community members' thoughts and experiences related to lethal means safety and suicide (e.g., Hispanic and Latino, Black, and firearm owner communities). Listening to community members and empowering their voices is an important goal in my research, especially as suicide rates are rising in Black and Hispanic and Latino communities. Putting in the hard work to generate community-informed research – and teaching my students about the importance of this approach – deeply motivates me.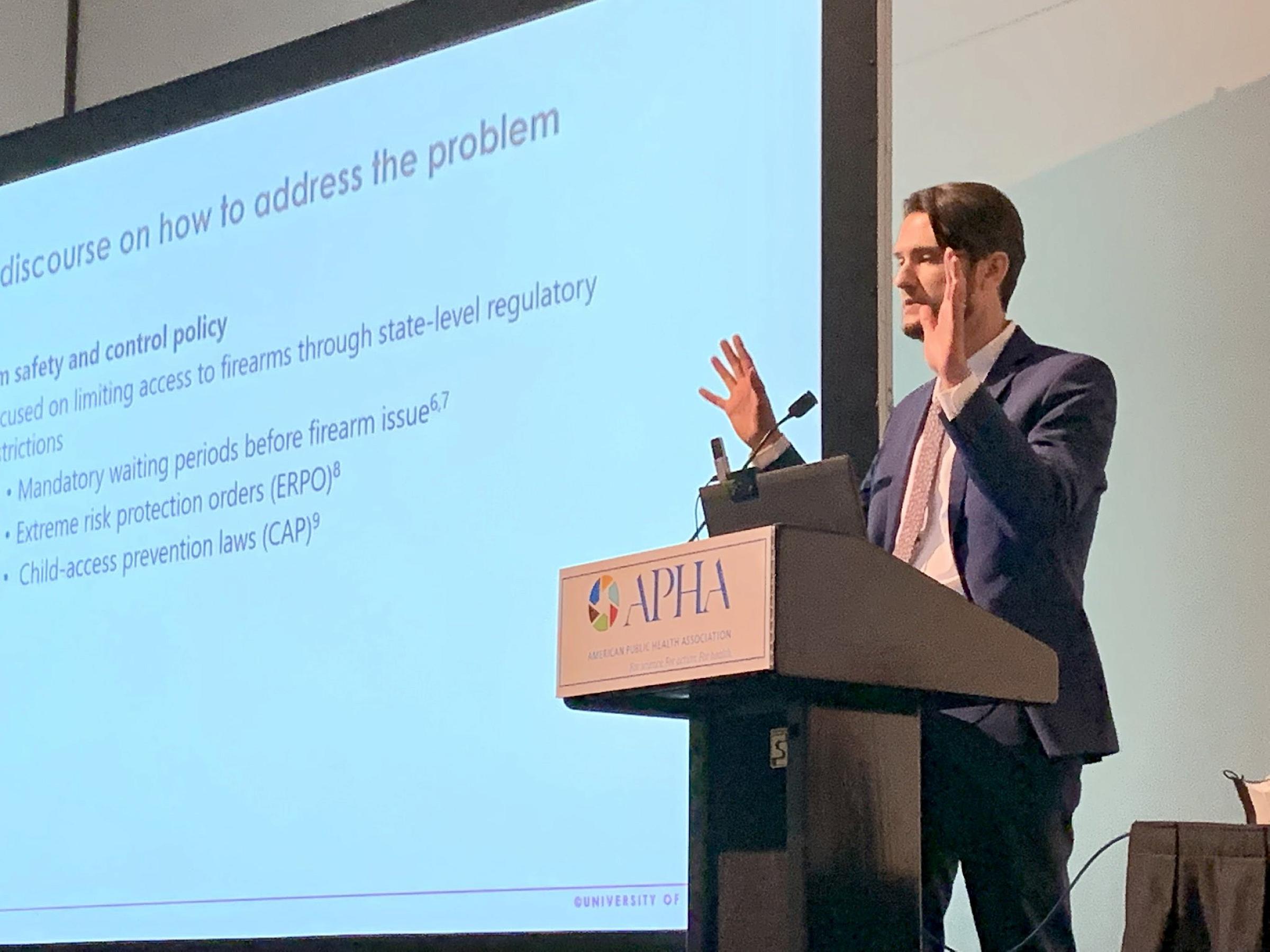 What brought you to the Department of Population Health Sciences?
It took me only a short time to realize that the University of Utah and the Department of Population Health Sciences were special places pursuing important missions. I joined the department in 2021 because of its culture of respect, sharing, and inclusivity; its support for research that addresses health disparities; its collegial, interdisciplinary, and empathetic faculty and mentors; its brilliant and supportive leaders; and its exciting educational program. I was also excited about the department's commitment to broader, cross-campus scholarly initiatives, such as the Transformative Excellence Program in Health Policy and Health Economics, through which I was hired.
What does a perfect weekend look like for you?
I enjoy taking advantage of another perk of working at the University: Living in the natural wonderland that is Utah! I enjoy long hikes in the Cottonwood Canyons (and elsewhere in the state) and camping with my spouse, MK. We also enjoy cooking and exploring new restaurants and communities together.